El Torito Tableside Guacamole
diner524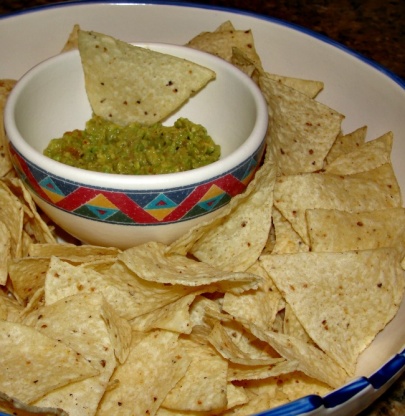 Found this online and we loved the El Torito Tableside Guacamole there
This is a tasty, however. .. I was a waitress and worked in the Cantina of both El Torito and Acapulco. All the ingredients in this recipe are correct except there is a seasoning blend they use. 1/8 tsp oregano, dash of cumin, dash of paprika, and the pepper they use is white pepper.
1. Scoop out Avocado meat.
2. Add the Chile Pepper and juice of the lime.
3. Mash with a fork. Make sure you crush the diced chile peppers.
4. Add remaining ingredients.