Taken on Thebar.com It looks so special. It needs pampero especial rum, which is a dark rum. So I guess any dark rum would be ok. That's what I'll do.
Directions
Put 1 ounce of the rum in a shot glass.
Dip one side of the lime in brown sugar. Dip the other side in ground coffee.
Bite the lime, then sipe Especial rum neat.
Most Helpful
I brought a bottle of Havana Club Anejo Reserva back from vacation and wanted to try something special with it (rather than just mixing with diet coke!). This was an interesting, authentic and delicious way to enjoy sipping a shot (especially for a wimp like me who, regardless of the quality of the liquor normally has to mix it down!). I used two lime wedges for one shot with raw cane sugar, and organic coffee and it set it off so perfectly. Thanks for sharing. I may never again disrespect a good bottle of rum!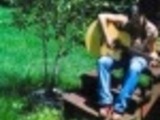 Do not skimp on the quality of the rum in this recipe since you are drinking a shot. I loved the sweetness of the brown sugar combined with the bitterness of the coffee and the acidic taste of the lime. I used a good quality dark rum and the smooth warmth was wonderful. Made for Recipe Tag.