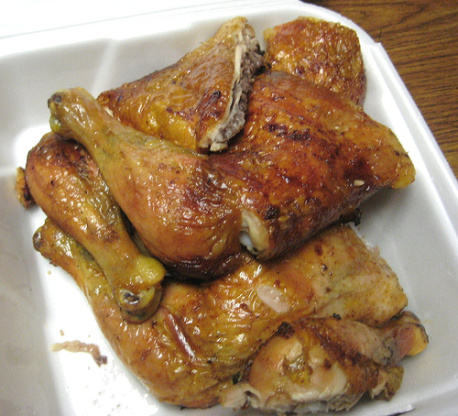 El Pollo Loco knock-off recipe. This is it, from Nancy Berry from the Orange County Register newspaper. The company used to sell a dry seasoning packet that you just added the juice too, but I cant find it anymore. This is as close as you will get to the origianal
This is the TRUE recipe that El Pollo uses; I think it's funny one reviewer said "didn't taste anything like it." Hahahah :) Just goes to show you that you can't believe all reviewers.
Directions
Marinate chicken in zip-lock bag over-nite.
Reserve 1/4 cup marinade to baste while cooking, making sure the chicken cooks on both sides minutes AFTER basting the final time--we don't want our Italian friend Sal Monilla to show up :-).
Grill over indirect heat, turning 4 times, 12 minutes each time.
Serve with your favorite tortillas, rice and Borracho beans.