Kathy228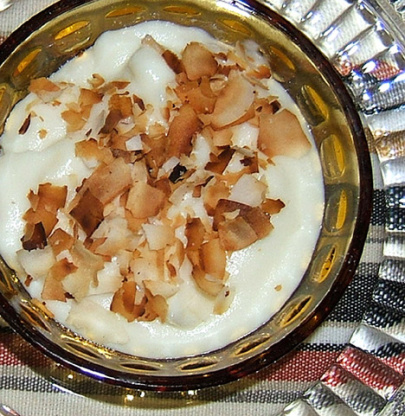 Found this on food network, after extensive looking. I hope everyone enjoys this as much as I do.

I thought I would make my own rice flour knowing it would be a bit grainy but I ended up using fine store bought rice flour because I couldnt grind the rice much at all in the blender I used. I added extra cardamom pods out of a preference. I also used powdered whole milk with water but would not recommend that as it had it's own particular flavour which I didn't like so much so I rated this 5 stars based on my guess of the taste with regular milk. This looks lovely and I would make this again with normal milk and the additional cardamom and less rose water.
Combine the rice flour and sugar and add to a saucepan containing the milk.
Slowly bring to a boil whisking vigorously for about 2 minutes, taking care not to scorch the mixture.
Add cardamom and saffron and continue stirring for 1 more minute.
Remove from heat, and add rosewater.
Pour pudding into individual serving glasses and let cool completely.
Refrigerate for about 2 hours.
Top surface completely with finely chopped pistachios and serve.