tjvend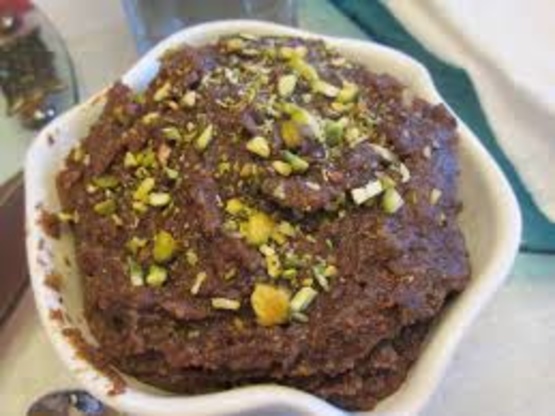 Charoset is used at the Passover seder. This recipe originally is found in the "Passover Cookery" cookbook. Cooking time is an estimate.

This is fabulous. I have just made it, it was very easy and I have had an early taste of it. i just hope the family aren't disappointed that I have not made the usual Charoset. I am looking forward to having it in marzah for breakfast. I think I may add a bit of lemon juice as it is very sweet for me.
Over low heat, simmer dates, raisins, wine and enough water to cover.
Stir occasionally until dates are mushy and thicken into a paste.
Spoon into a bowl.
Sprinkle with almonds.