Debbwl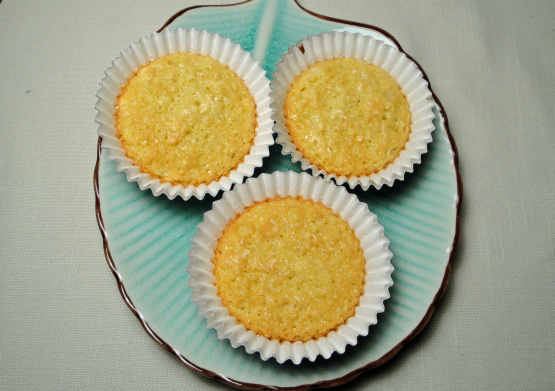 Low in fat, these cakes are dense and eggy and sweet. The sugar forms a crust along the top. :) Makes only 6 cupcakes.

Top Review by Debbwl
What a nice little treat these eggy cupcakes are. I cut the recipe in half as I was not sure how they would turn out and was pleasantly surprised at how tender and tasty these were. Being careful to fold in the flour and not over mix rally is the secret to these little cakes. Thanks for the post.
Preheat to 180 deg C/350 deg F.
Whisk the eggs in a bowl.
Add sugar and whisk until mixture thickens and is more or less homogeneous.
Sift flour inches
Fold flour into egg and sugar mixture. Do not overmix.
Pour batter into greased tins or cupcake liners.
Bake for 13-18min, or until knife to center comes out clean.
Enjoy! :D.