Bergy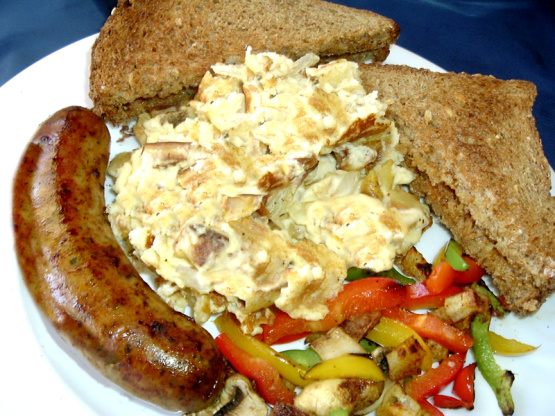 My family loves to eat these potatoes (has since I was a lil' kid!) with fried chicken! Inez's fried chicken made me think of posting this recipe and I made it tonight with her chicken! cook time is an estimate... it can vary!
Add oil to large fry pan, and heat to med/high heat.
Add potatoes and minced onion, being careful not to splash oneself with oil!
Cook 5 minutes tossing frequently.
Reduce heat to med and cook through, tossing often, but not constantly.
Just when they are tender, add salt and pepper.
When they begin to brown nicely, Add egg beater and mix thoroughly until egg is throughout potatoes.
Keep mixing until egg is completely cooked.
Remove from heat and serve!