Bergy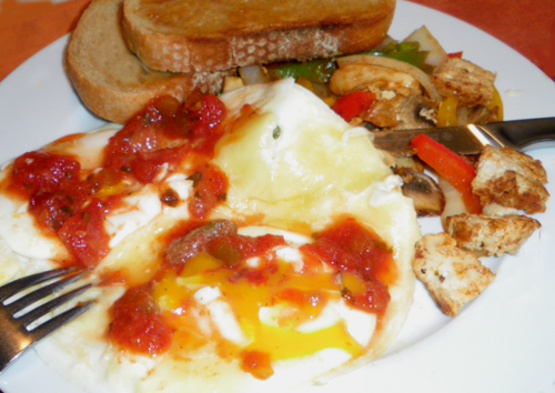 I always hated eggs until I was pregnant for the first time. My husband made this for me and I lived off of this for months!! I'm only going to do this for one serving since that is all I ever did.*edited* just to say that I completely agree with the reviewer -Lainie-, that using the lid on the pan vs. melting in the oven DOES work better. Thanks -Lainie-!
Spray an oven safe pan with cooking spray and heat over medium heat.
Add egg.
After about 30 seconds add 1/4 cup of water to pan and cover.
cook another minute or so.
add slice of cheese and put in preheated 350 oven until cheese melts.
add salsa verde and enjoy.