Bergy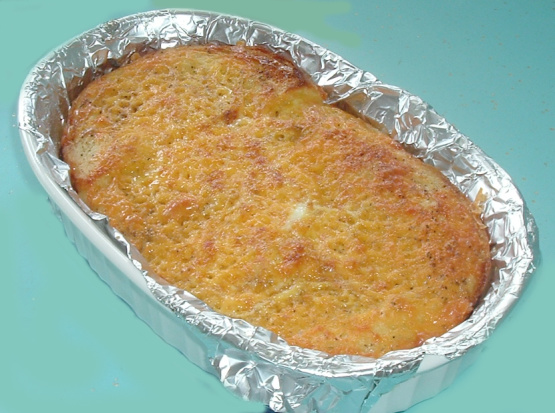 In their own bed, not in yours, although you can eat them in your bed, whatever floats your boat. Super easy, you don't even have to pre-heat the oven.
cooking spray
your favorite bread

9

eggs (or 13 egg whites or Egg Beaters egg substitute)

1

cup grated cheddar cheese (, more to taste)
Use 9 x 12-inch cooking dish.
Spray the dish with cooking spray.
Line bottom of pan with the bread.
Butter the bread, then salt and pepper it.
Sprinkle the grated cheddar cheese on top.
In a bowl, beat eggs then add an equal amount of milk.
Pour over bread.
Cover with tin foil and refrigerate overnight.
In the morning, put in cold oven, then turn oven on to 400 degrees.
Bake for an hour.