Eggs Florentine Breakfast Menu (Lite-Bleu)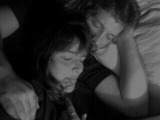 All Lite-Bleu recipes are complete meals that we designed for our weight loss diet. Please visit our homepage for more info.
Directions
Spray a skillet with non-stick cooking spray. Add spinach and onion. Cook until spinach is wilted.
Meanwhile, In a small bowl, beat egg with salt and pepper. Add egg to skillet and cook till desired doneness.
Serve with pita bread and a glass of milk.
Reviews
Most Helpful
Awesome--super easy to prepare, surprisingly full of flavor. I'll probably start making it regularly--thanks!

I liked this eggs florentine recipe because the eggs were scrambled instead of poached!! You got the great flavors without going to a lot of trouble!! Made an easy, 'lite-bleu' lunch and tasted great!! I used some white onion that I already had plus I already had some cooked spinach and I used a whole grain English muffin. Also, served with a few peppers for some heat and some roasted shiitake mushrooms. This is a great recipe to not only cut calories but use any leftover spinach that you might have! Thanks for the recipe!