Parsley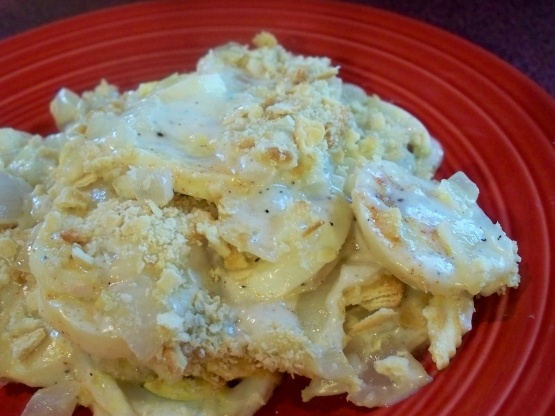 A great way to use up Easter eggs, but good at any time of year. This recipe comes from the New England chapter of the United States Regional Cookbook, Culinary Arts Institute of Chicago, 1947.
Preheat oven to 400F and butter a casserole dish.
Melt butter and saute the onions until translucent.
Cover bottom of prepared casserole with half the onions.
Add eggs, season to taste, and cover with remaining onions.
Pour white sauce over all, sprinkle top with buttered crumbs and bake until golden, about 20 minutes.