Alia55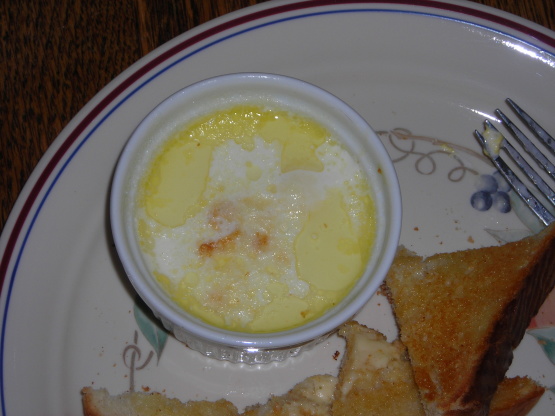 These are a lovely dish for breakfast. Wonderful for dipping toast.

Excellent for dipping your toast in! I used my toaster oven to cook the egg and placed my piece of bread beside it to toast. They cooked for 7 minutes. Lovely taste!! The only downfall is you forget that the ramekin is still hot (I am not swift first thing in the morning, lol) Thanks for sharing your recipe
Melt butter and pour into a ramekin cup.
Add egg.
Add cream (do not stir) and then add salt and pepper to taste.
Bake egg at 350 degrees untill desired doneness. (5-10 min).