2Bleu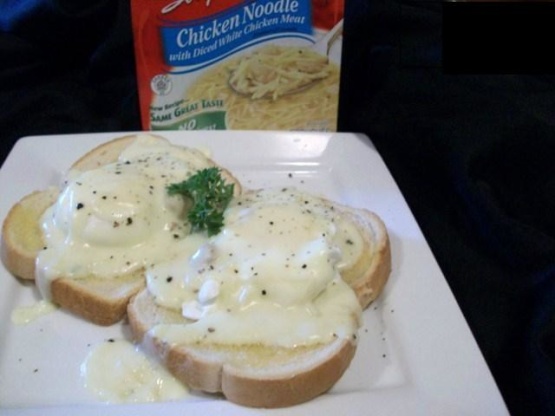 Back in my youth when we didn't have that much money for groceries, my Mom made this once in awhile. It was cheap, but it was also very filling.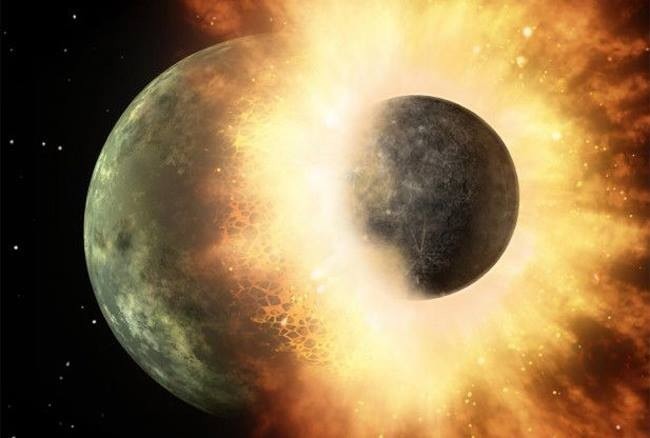 Top Review by 2Bleu
What a nice twist for breakfast! I spooned the sauce over poached eggs rather than adding the hard boiled eggs to the sauce. This works great as I have lots of sauce left over (makes 4 cups of sauce) that I will use for leftover roast chicken this evening as a gravy. I may use it over baked potatoes too. There are many uses for this mild bechamel sauce, and you could add seasonings such as sage for an added twist. Thanks so much for sharing the recipe. :)
4

tablespoons flour

1

(2 5/8 ounce) packagedry chicken noodle soup mix

4

cups hot milk
On medium high heat place the butter in sauce pan and melt.
Add flour and cook for few minutes. Do not brown.
Add soup mix to coat.
Mix in hot milk and bring to a low boil. Cook for aprox. 10-15 min, (stirring as to not get any lumps and doesn't stick to the bottom of the pot), or until you feel the noddles are cooked and sauce is thickened. If it gets to thick, add a bit more milk.
Slice the eggs and combine with the sauce.
We usually had this over toast or buns.