jenne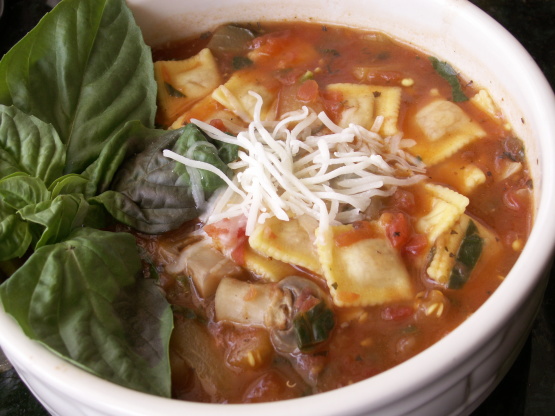 Nice comfort food from Everyday with Rachel Ray. I love eggplant and it provides a meaty taste without the meat. Of course it can be made in under 30 minutes. The Raviolini are tiny pillows of ravioli and I buy mine at my local Trader Joe's. Zaar didn't accept the raviolini as an ingredient so I had to list the ingredient as plain ravioli (but you should use the tiny ones).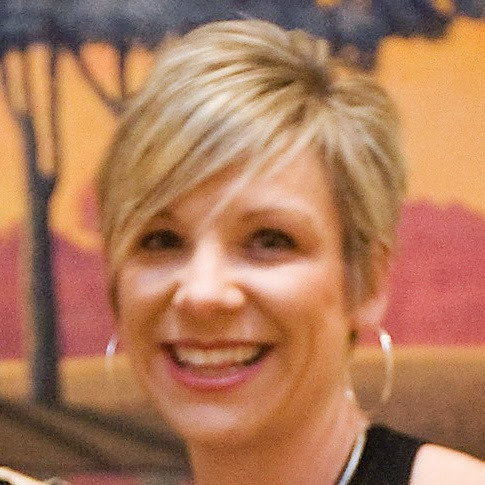 Top Review by jenne
I wanted to love this, as I saw it in her magazine and have been waiting for the right time to make it. I am a huge lover of all of the ingredients, but this soup is bland as written. I added some chopped spinach and sliced button mushrooms to increase the veggies and only added 1/2 lb of the raviolini which was perfect. (I cannot imagine using a full pound in here!) Addition of the fresh basil is a must. I added extra seasoning salt, some Italian seasoning, some all purpose seasoning and some Garlic Garlic (Pampered Chef I think). Also, the recipe says the raviolini will be done in 3-4 minutes, but my bag said it took 16 minutes (which it did). All in all, a good recipe that just needed some tweeking!
In a small soup pot, melt the butter and the olive oil over medium heat. Turn the pan and coat its surface. Add the eggplant and garlic and season with salt and pepper and cook until softened about 5 minutes. Add the chicken broth and tomatoes and bring to a boil. Add the raviolini and cook until tender 3 to 4 minutes. Stir in the basil.
Serve the soup in bowls, topped with cheese.