Eggplant Medallions - Roasted
Ambervim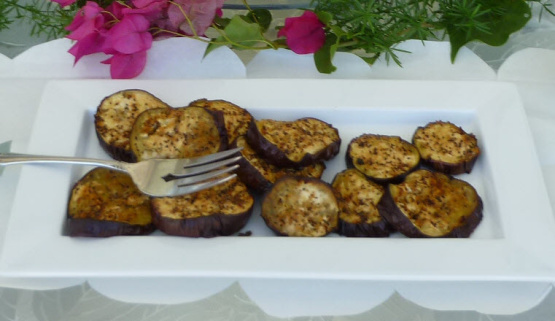 I created this for Thanksgiving to compliment other dishes. It is a bit of a compilation of several recipes I noticed. VERY easy. Very good.
Preheat oven to 400°F.
Slice the eggplant into rounds (about 1/2 inch thick) and place on silpat lined baking dish. If you don't have silpat, try parchment or just oil the pan.
Mix olive oil, lemon juice and honey in equal parts creating enough for about a teaspoon of the mix on each round.
Add garlic, salt and pepper. Mix very well.
Cover each eggplant round with about a teaspoon of the mixtue.
Bake for 25-30 minutes.
Serve and enjoy.