loof751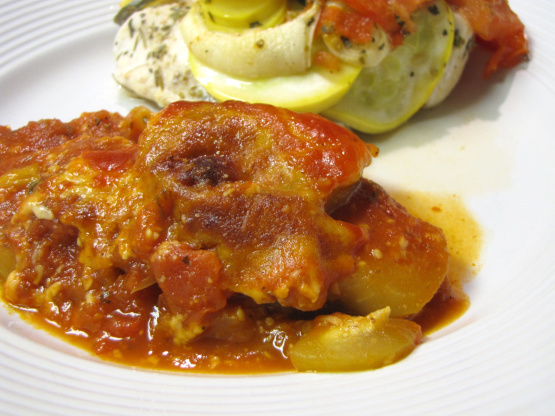 I use my mom's homemade canned spaghetti sauce. Yummy!!

Delicious eggplant recipe! Like eggplant parmesan but without the breading and frying. I don't care for onions so left them out and added a slice gypsy pepper instead. This is an easy-to-make dish that we really enjoyed - thanks for sharing the recipe!
Peel and slice eggplant into 1/2 inch slices.
In a saucepan, boil in a small amount of salted water for 10 minutes; drain.
In a greased casserole, layer half the eggplant, onion, (sprinkle lightly with salt and pepper if desired), sauce, and mozzarella cheese.
Repeat layers.
Top with Parmesan cheese.
Bake at 350 degrees for 45 to 50 minutes.