Parsley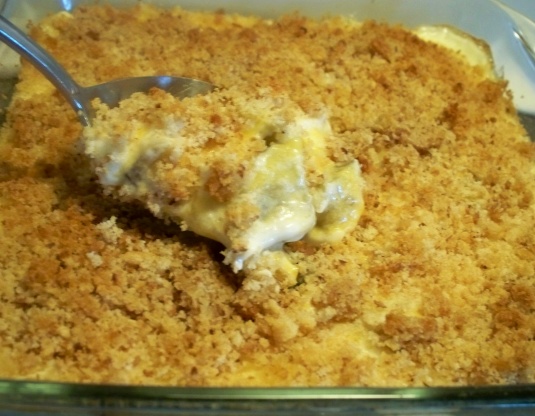 another one of darlene kossmans eggplant recipes luckily she had alot of them this one has velveeta

This is comfort food! My eggplant was small, so I had too much white sauce and so mine was a bit runny. I should have adjusted the recipe to accommodate my smaller eggplant. I used shredded Velveeta instead of cubing it up. I think I'll add it to the white sauce next time. Thanks for sharing! Made for Market tag.
peel cube eggplant
cook until transparent
drain
make whitesauce
with milk salt and flour
put eggplant in well greased casserole
cube velveeta top eggplant.
pour over white sauce
top with buttered bread crumbs bake 350 for 30 minutes.