Eggplant (Aubergine) Casserole
Parsley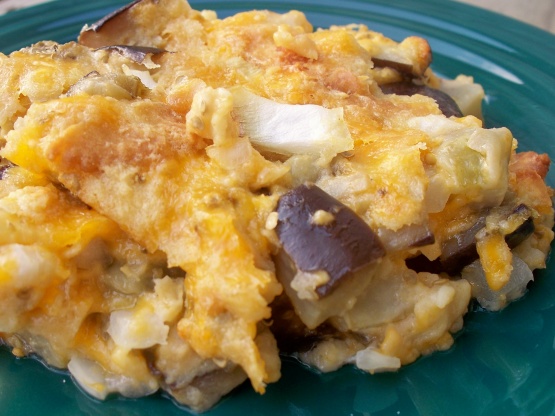 A very tasty, cheesy dish. Good as an accompaniment or a meal in itself.

do u peel the plant? i did not, but it was homegrown. was very good. i put in some garlic, of course
Preheat oven to 180°C.
Heat oil in saucepan.
Sauté eggplant and onion until soft.
Remove saucepan from heat and stir through margarine until melted.
Add remainder of ingredients, and combine well.
Transfer to a casserole dish, and bake until golden and bubbling, approx 45 minutes.