Eggplant and Tomato Stew in the Crock Pot
Serah B.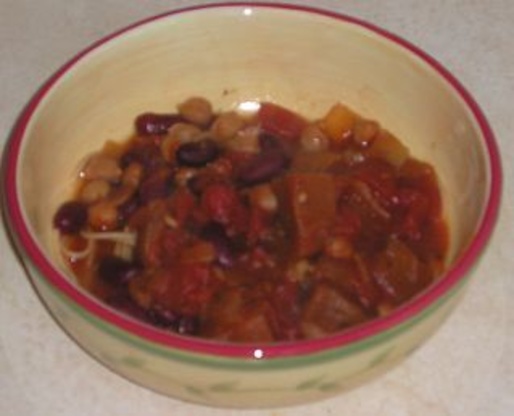 The combination of eggplant, tomatoes and beans is classic to the cuisines of many different countries. This recipe is easily made in the crock pot and is truly delicious served with some rice or couscous. You could add some spicy sliced sausage if you felt the need to add meat.

this was a very easy recipe. i threw it in my crockpot before i left for work and served it on top of some couscous as suggested and it was delicious. i will be making this again!
Combine all ingredients in crock pot.
Cover and cook on low heat for 8-9 hours.
Discard bay leaf before serving with some brown rice or fluffy couscous or polenta.