lazyme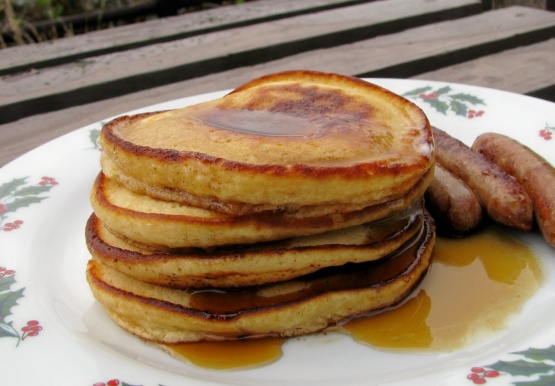 Add some holiday flavor to an everyday breakfast.

Terrific! So tasty and lighter and fluffier than I thought they'd be. Couldn't resist adding a sprinkle of nutmeg to the mix. Wonderful holiday breakfast treat - thanks for sharing the recipe!
Beat eggs, baking powder, baking soda and salt until frothy.
Add eggnog and flour. Mix well.
Cook on lightly greased griddle.