Swirling F.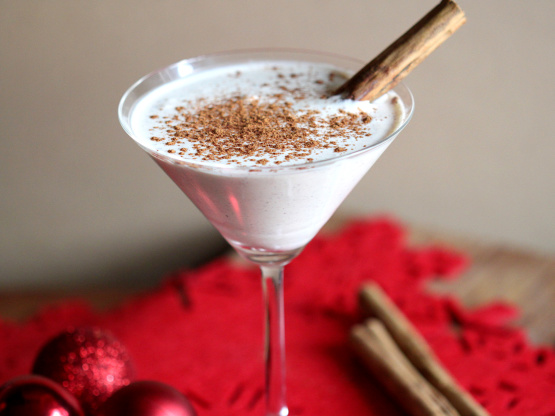 I've seen these posted on other sites. We are going to be serving them tonight for our Christmas party. Make a batch and add people for a very Merry Christmas!

I'm another eggnog-lover, so I had little doubt I would enjoy this. And I did enjoy this drink. It's smooth and full of creamy goodness and wonderful eggnog taste. I couldn't find eggnog in the stores anymore (it's gone until next holiday season), so I made my own, and it was delightful. So I can continue to enjoy these even though I can't buy eggnog in the carton until next fall. Thanks for sharing your recipe, ChefRemy 186273. I made
Mix egg nog and rum in Shaker with Ice.
Shake well.
Strain into a martini glass.
Sprinkle with ground Nutmeg, or do a Nutmeg rim.