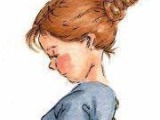 This is posted as per a request. I have not made them myself, but they sound delicious and I plan on making them tommorrow!
Directions
Preheat the oven to 350°F Blend the butter, sugar, eggs, vanilla, orange extract, cinnamon, nutmeg, and mace in a food processor together until combined, about 30 seconds.
Add in remaining ingredients and process a 1-2 minutes to get a thick batter.
Let batter stand 2 minutes and then spoon out onto the baking sheet.
Brush with egg yolk, or a beaten egg. Sprinkle on sugar and a dusting of more nutmeg.
Bake 45 minutes until set and browned. Cool, then slice into diagonal cookies about 1/2 inch wide.
Reduce oven temperature to 325*F, put sliced cookies back in oven and bake until crisped, about 15 minutes per side.
Cool well and then glaze one side of each cookie with melted white chocolate.
Garnish with crushed graham cookies crumbs on one edge. Serve to your most deserving guests!
Reviews
Most Helpful
I make these every year at Christmas time, and they always get rave reviews. Seriously...try them!
Totally love love love this. I couldn't find mace so I added a little extra nutmeg. You could totally skip the second baking and serve as bars. So good!!!