mliss29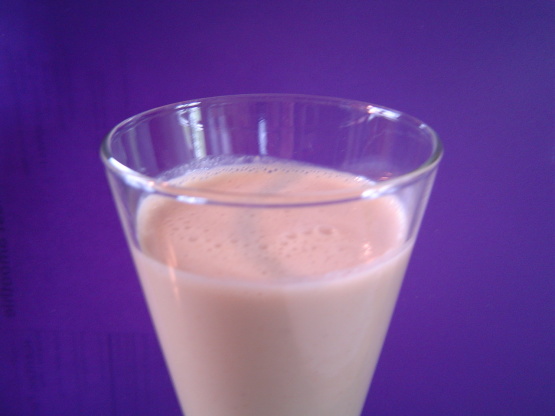 Are you a cad vegan warrior whenever the festive season comes around? Feel outta place with no eggnog in hand? Not a problem. Get out your blender and whip up the best eggless nog on the block. After a couplt of spiked cups, no one will be able to tell the difference.

I wouldn't say it tasted *exactly* like eggnog, but I was really good anyway. I would totally make this again. I changed the serving amount to 1.20 and that gave me the right amounts for a 12oz box of Mori-Nu soft silken. (1.5 cups) I used Sucanat. (oh. And I didn't use booze.) Thanks for the yummy treat! Reviewed for Healthy Choices ABC Tag.
In a blender or food processor, puree all the ingredients thoroughly until smooth and creamy.
Serve well chilled.