Eggless Egg Free Tapioca Pudding
Boomette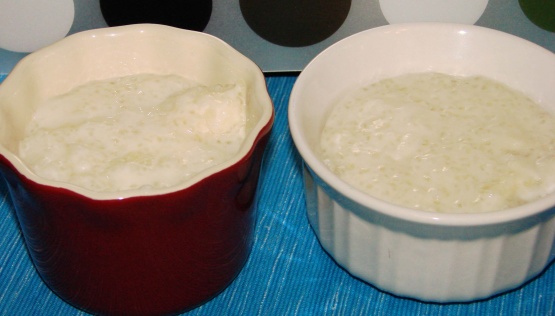 I LOVE tapioca pudding and wanted to make an egg free version. This came out 100% perfect and you would never, ever know it was missing the egg!

Careful not to let the cornstarch clump. I doubled the recipe, used 3/4 the amount of cornstarch (which is still more than necessary, I think). When doubling I used 1/2 c sugar instead of 2/3 c. I wanted more tapioca in the ratio. I think I was using unsweetened almond milk.
Combine tapioca, milk & sugar in a medium/large saucepan and let sit for 5 minutes.
Combine cornstarch & water in a small bowl.
Bring to a slow boil over medium high heat, stirring constantly.
Once bubbling, add cornstarch mixture and continue boiling for 1 minute.
Remove from heat and add vanilla.
Stir & allow to cool.
Makes 6 1/2 cup servings.