Eggless Date Apple & Walnut Cake
Jubes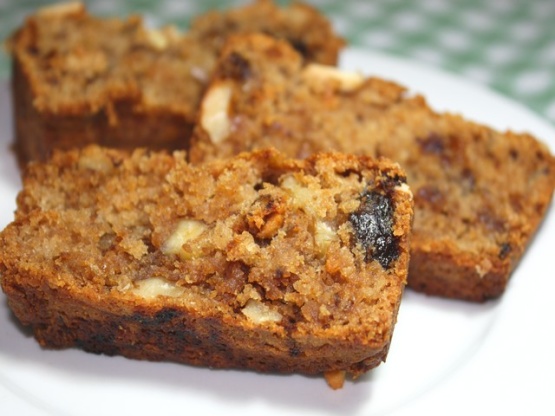 My DD made this at school in cooking. I didnt even get to taste them. By the time I got home they were all gone !!! My DH & DS gave them the big thumbs up, and have asked her to make them again!!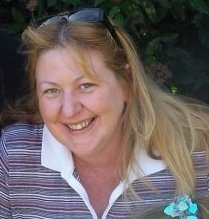 Top Review by Jubes
*Reviewed for Recipe Tag game in Aussie Forum* Thanks Tisme this was an easy cake to make and tasted great too. I used 1/2 cup purchased blended gluten-free SR Four with 1/4 cup brown rice flour and 1/4 cup almond meal with a little extra baking powder. I also used a silicon baking pan so didn't need to line with paper. Made a really good cake ....I'm guessing would be even better with regular wheat flour. Spot on with the cooking time. Photo being posted :)
Set oven at 180dg c .
Grease and line a 200mm bar tin.
Cream butter and sugar until light and fluffy.
Mix bi-carb and water. Stir bi-carb mixture into all other ingredients (except almonds)and mix well.
Place in pan and sprinkle with the slivered almonds.
Bake for 45 minutes or until a skewer comes out clean.
Cool on rack and cut into bars.
Serve warm with whipped cream or cold.