Parsley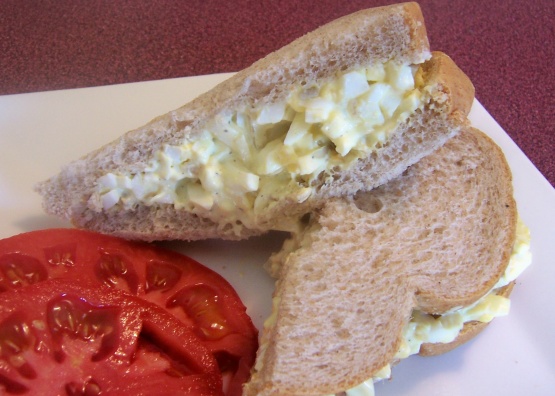 You can make these sandwiches ahead of time. To keep them from getting soggy, thinly spread each slice of bread with butter or mayonnaise.
You know, I used to think simple recipes like this needed "doctoring" to give something extra, but I've come to see that, often, simple is best! This is really delicious. Only change: grated fresh onion instead of the powder.
Mix mayo, mustard, onion powder, olives, salt and pepper together.
Mix in eggs.
Chill.