ImPat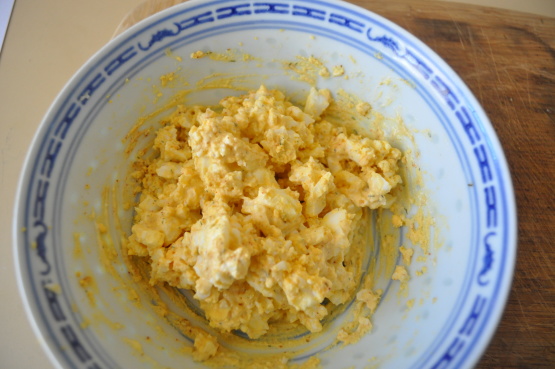 My favorite egg salad sandwich recipe... I prefer serving it on soft wheat bread with lettuce, tomato and pickle slices.

Top Review by ImPat
I scaled this back for 3 eggs and thoroughly enjoyed it on some wholemeal/wholegrain bread. Will be trying this again and have it on some naan bread. I used dry dill and dried onion flakes and it wasn't till after I had eaten that I had forgotten the butter, but it didn't really need it, thank you Chef #241584, made for Bargain Basement,
Mix together everything but the hard-boiled eggs.
Pour mixture over hard-boiled eggs and mash until desired texture is achieved.
Spread egg salad in between slices of the bread of your choice. Add lettuce, tomato and pickle for a more complete (and generally better-tasting) sandwich.