Parsley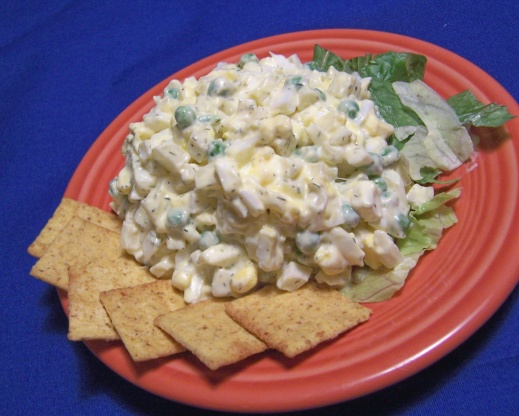 Easy to make childhood favorite that can be eaten as a side dish or in a sandwich. Good enough to serve in lettuce cups at a luncheon, too -- top with cherry tomato halves or slices of stuffed olives.
Combine eggs, onions and peas in a bowl.
Add mayonnaise, salt and pepper, dill.
Cover and refrigerate until well-chilled.