teresas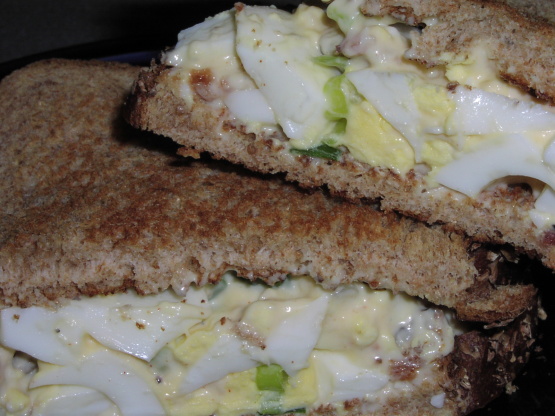 A very good salad equally tasty as a salad served on a lettuce leaf, or as a sandwich spread.
In a small bowl, whisk together the mayonnaise, sour cream, mustard and paprika.
In a medium bowl, combine the chopped eggs, bacon and scallions.
Add mayonnaise mixture until salad is of desired consistancy.
Stir in horseradish and salt and pepper to taste.
Chill until ready to serve.
Keep any unused portion refrigerated.