Egg in a Hole - With Smoked Salmon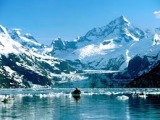 I love making "egg in a hole". This is made even better by using smoked salmon. Recipe by Real Simple.
Directions
Using a cookie cutter or shot glass, cut a 3-inch hole in the center of each slice of bread. Melt the butter in a large nonstick skillet over medium heat. Place the bread slices in the skillet, crack an egg into the center of each, and cook until the bread is golden and the whites are set, 1 to 2 minutes per side.
Dividing evenly, top with the smoked salmon, crème fraîche, capers, and red onion; season with ¼ teaspoon pepper.
Most Helpful
this is very good loved the capers with it finished egg a second in microwave cakepops on parade , try the chicken of the sea smoked salmon in pouch

Fantastic! What better way to enjoy a leisurely brunch than with this recipe. I loved the runny yolks with the salty salmon. This classic can't be beat.
I ADORE egg in a hole, or egg in a nest as we used to call it and so I decided to make this very special version for a lazy Saturday brunch today.....it was DIVINE! I loved all of the ingredients as a combination and made it as posted with home-made white bread, fresh free-range eggs from my own hens, some bronze fennel as a garnish and some fine Scottish smoked salmon. We also enjoyed the "holes" that I fried as dippers for the egg and salmon, and Malcolm my husband has requested this recipe again already! Thanks - what a GREAT find. Made for Aussie/Kiwi Swap #85 and saved for the future. Karen/FT