Pena576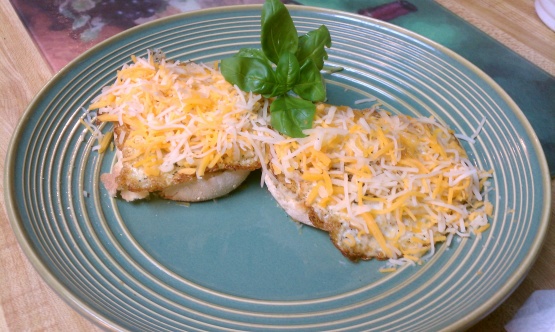 I love this quick eight minute breakfast. When I send the hubbie off to work and the boys off to school, I break out this dish. It keeps my tummy full all day. Just watch it; it's so easy and good you just might get addicted.

Really nice breakfast -- it incorporates everything that we love! We used a slice of ham vs. sausage. So easy to make. Made for Fall PAC, October, 2011.
Split the english muffin and toast until crisp. Spread 1/2 of the butter on each muffin for taste.
While muffins are toasting, warm up a fry pan with olive oil.
Break one egg in the pan to cook as an over easy egg.
Sprinkle with salt and pepper; flip; repeat salt and pepper on other side and add a dash of olive oil.
When muffins are done, plate them, put your egg on top, top it with cheese and let it melt.
Repeat procedure for second egg and muffin.
Awesome with some sausage. :).