diner524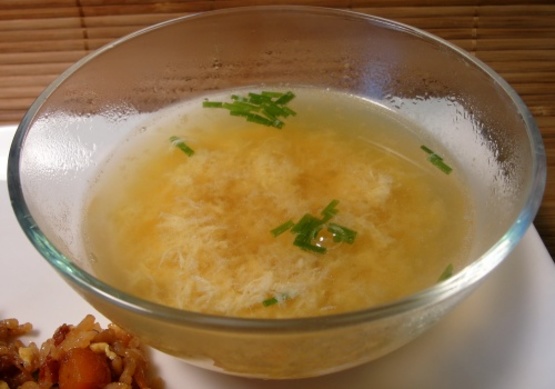 Quick and so easy to make. I had it for lunch with some Italian bread. This is a keeper,thanks.
Combine chicken broth, green onion& top and peas in medium saucepan.
Bring to a full boil over high heat.
Remove from heat.
Add egg and sesame oil; stir once.
Ladle into bowls; garnish with coriander, as desired.