ImPat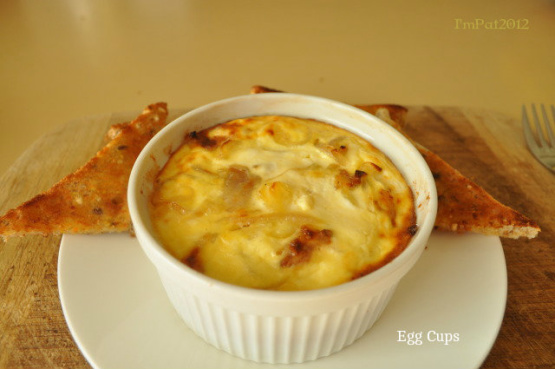 I made this up one morning with a little help from Zaar chef Latchy. It's a cute and filling breakfast that can be easily adapted to any number of ingredients or tastes.

Top Review by ImPat
What a wonderfully filling, tasty breakfast this made on a cold chilly morning. I did use goats cheese instead of gorgonzola (my preference) and I sauted off a thinly sliced eschallot instead of spring onion and scaled back for 1 serve using a 1 1/2 cup size ramikin dish and it took 10 minutes to grill/broil at 175C conventional oven. I did have a :oops: moment as it wasn't till I had mixed the egg and cream I realized I had used sour cream but it still came out tasting really nice and sort of souffle like. Thank you Sackville, made for My 3 Chefs.
Grease two ramekins or other small oven-proof dishes with a little butter.
Cover the bottom of each with a layer of potato, followed by a layer of mushroom, some gorgonzola crumbled over the mushrooms, and half the spring onions.
Beat one of the eggs with a tablespoon of the cream, then pour over one of the ramekins.
Repeat with the other egg, cream and ramekin.
Grind some salt and pepper over the top, if desired.
Bake under a hot grill, on one of the upper shelves of your oven, until the egg is golden on top and starting to bubble, about five minutes.
Serve with toast.