Egg & Chive Sandwich (21 Day Wonder Diet: Day 12)
Sara 76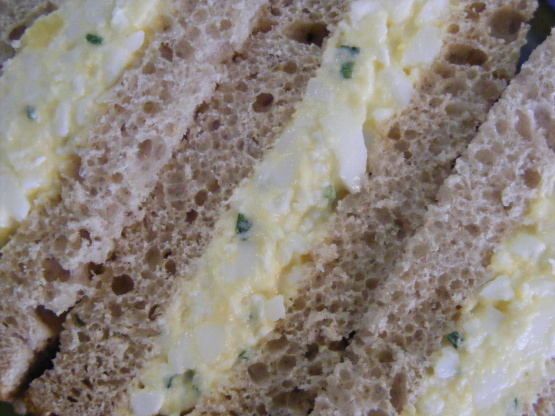 This is Day 12: Lunch, on the 21 day Wonder Diet. You can boil th eeggs the night before, then make the sandwiches in the morning to take to work. If you like, you can add a little curry powder to the egg. This lunch is to be followed by an afternoon snack of 1 small banana.
Place egg, cheeses and chives in medium bowl; using a potato massher or back of a fork, crush until combined.
Divide egg mixture between two slices of bread, top with remaining bread.