Peter J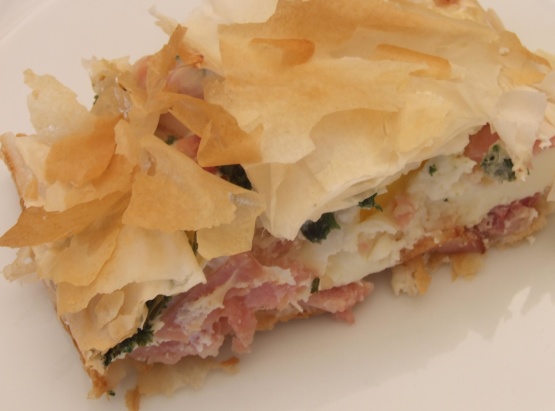 This pie is great for any occasion as a man meal. Quick and easy, and in 1984 the approx cost was only $3 - $4. You can work out how much that is these days ;). This can be served hot or cold.
Line base of pie plate (base measures 20cm) with one sheet of the pastry; refrigerate while preparing filling. Remove rind and excess fat from bacon, chop roughly.
Fry in pan 3 minutes until just soft, drain; cool. Place half the bacon in the pastry case, break eggs on top, one at a time, careful not to break the yolks.
Season with pepper, top with remaining bacon, sprinkle with parsley.
Place remaining pastry on top, trim edges, press pastry together. Brush with combined egg yolk and water. Bake in a hot oven for 15 minutes. Reduce heat to moderate, cook for a further 15 minutes or until browned.