Egg and Watercress Tea Sandwiches
Prep 15 mins
Cook 15 mins

Just like the dainty sandwiches served at Harrods! For a less traditional tea sandwich, you can use pumpernickel, rye or sourdough bread, thinly sliced. For a visual treat, garnish the patter of sandwiches with edible flowers such as pansies or nasturtiums, along with the watercress.
Directions
Remove the crusts from the bread.
Chop the eggs, and gently mix in a bowl with the chopped watercress and chives. Add just enough mayonnaise to moisten and bind the mixture the mayonnaise. Season to taste with salt, pepper and Tabasco, and gently mix well.
Spread half of the slices of bread with the egg and watercress mixture, and place the remaining slices of bread on top.
Lightly spread the outside edge of each sandwich with mayonnaise and dip into the chopped parsley.
Cut each sandwich into 4 triangles.
To serve, arrange the sandwiches on a platter, and garnish with the remaining watercress.
Most Helpful
Very good; guess I'm just not a big fan of watercress. For those who do, expect it gives egg salad a nice little bite that they'd like.

I made these for a recent Zaar get-together and these were excellent. I didn't use watercress, but mustard cress instead. I also skipped the step of coating the outsides with the mayonnaise and parsley. I used fresh chives and cress, removing the crusts and cutting them neatly into quarters with my electric knife.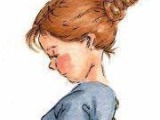 I wish I had listened to my instincts and used "dainty lady" type bread instead of hamburger buns for these sanwiches. I used a good quality whole grain bun baked in town, but I wanted more eggy taste, not bread taste. But I was able to used fresh chives and fresh watercress from my herb garden! I did not want the watercress competing with the Tabasco so I omitted the Tabasco. Also used Homemade Mayonnaise Recipe #855 which now means from this day forward I can never use the bottled, store bought mayo garbage for these sandwiches ever. We both liked the fresh parlsey dip touch for the grande finale. cg ;)