Bellinda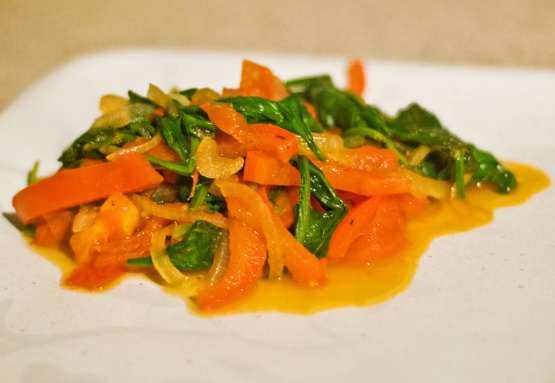 Efo is the Nigerian word for Spinach I believe. The recipe comes from The Food Network. Feel free to substitute vegetable bouillon cubes to make this vegetarian/vegan.
Wash and drain (but don't dry) spinach leaves, removing any thick stems. Slice onions, tomatoes and red peppers into strips.
Heat oil in a saute pan. Add onions and peppers and cook until wilted.
Add tomatoes and cook. Crumble bouillon cubes into pan and add spinach with whatever water clings to the leaves.
Cook until spinach wilts.
Season with salt and white pepper, to taste.