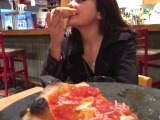 We have a pond filled with catfish. One day my husband came up with this recipe and it was so good served with this wheat crackers!
Directions
Place all ingredients in a mixing bowl and mix well. Season with salt and pepper.
Chill for an hour or so and serve with crackers or chips.
Garnish with either minced fresh chives or parsley.
Reviews
Most Helpful
Very good, my nephew asks for it every Christmas. I do thin it out a little with some sour cream.