Ed's Seafood Cocktail Sauce
Diana 2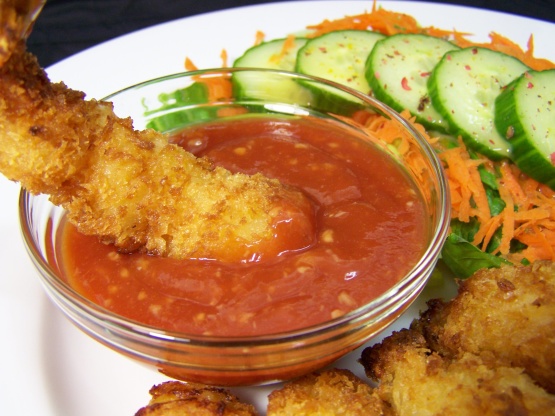 This is Ed's own recipe, made by trial and error and this version is the best!

Top Review by Bobbie
Saw Diana #2's picture of this sauce and just HAD to make it. It was wonderful. My husband commented that "this is really good sauce" after his first bite. I usually use Heinz chili sauce when I make cocktail sauce -- but wanted to make your sauce using your specified ingredients first. I think the next time I make it, I'm going to try subbing the chili sauce for the catsup and see what difference it makes. I might also cut back just a tad on the garlic -- but that's just my personal preference. I loved the onion in this (I don't put onion in my sauce). I actually increased the recipe so I'd have some to freeze!
Combine all ingredients and chill.
Use with fresh, cooked shrimp or any other seafood that you like with a spicy sauce.