najwa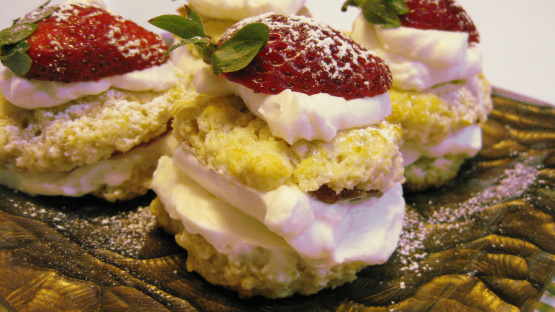 This is the classic NZ recipe from the Edmonds cookbook.

I'm an european living in NZ. We invited some British friends for the afternoon tea. I was looking for an easy scons recipe, as I never backed them before. I tried this one and it has become an instant success! I've made them several times since then, we just love this scons with jam and cream. And they are realy easy to make. ( I use food processor)
Sift flour, baking powder and salt into a bowl.
Cut butter in until it resembles fine breadcrumbs.
Add milk and mix quickly with a knife to a soft dough.
Knead a few times.
Lightly dust an oven tray with flour.
Press scone dough out onto this.
Cut into 12 even-sized pieces.
Leave a 2 cm space between scones.
Brush tops with milk.
Bake at 220C for 10 minutes or until golden brown.