Edamame, Quinoa, and Shiitake Mushroom Salad
ChefLee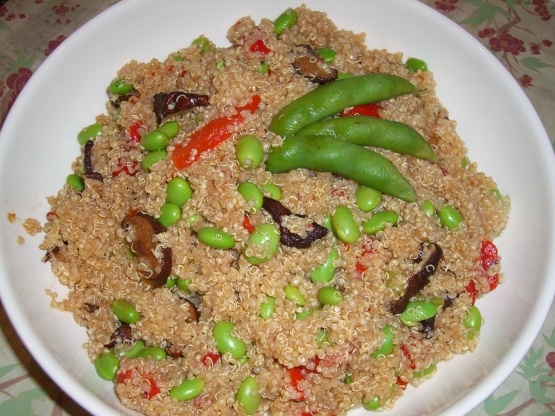 Cooking Light. August 2004.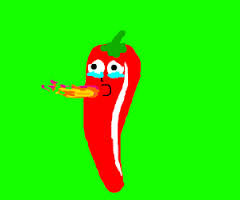 This is a tasty salad!! I used sambal oelek as my hot chile sauce and I did everything but put the 1/2 tsp salt in. Instead, I roasted my shiitakes with a little bit of salt and pepper before adding them to the salad. I thought the soy sauce gave the salad plenty of salt. Thanks for the recipe, enjoyed a great lunch!
Combine first 6 ingredients in a large bowl, stirring with a whisk; set aside.
Place quinoa in a medium saucepan, and cover with water to 2 inches above quinoa. Bring to a boil; cook 3 minutes.
Add edamame to quinoa in pan; return to a boil. Reduce heat, and simmer 5 minutes or until tender.
Drain and rinse with cold water. Drain. Add edamame mixture, mushrooms, and bell pepper to juice mixture; toss well to coat. Cover and chill.