ladypit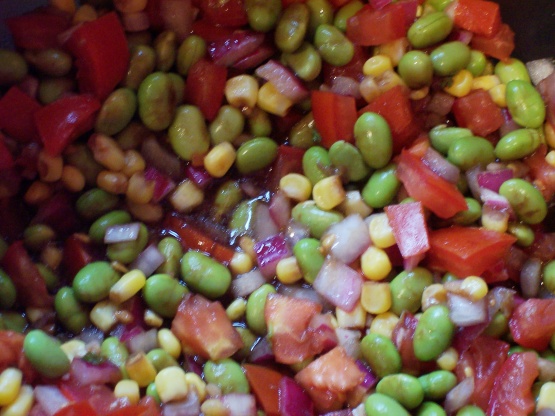 Found this recipe in a Runners World magazine. Tastes great and is a good source of protein and fiber. I usually serve the salsa with pita chips

I really enjoyed this salad. I had it as a side dish to a veggie burger. I didnt have any red onion on hand so I used green onion and added half of a avacado I had in my fridge. I plan on making this often, thanks for posting!
Combine all ingredients in a bowl.
refrigerate for at least two hours.
Serve with pita chips or tortilla chips.