This is the best dessert! It is easy to make. This is the one thing I am always asked to bring for dessert over and over.
Directions
Boil water, butter and salt in saucepan.
Add flour all at once; stir until smooth ball forms.
Remove from heat; let stand 5 minutes.
Add eggs one at a time.
Beat well with a wooden spoon after each one; beat until smooth.
Spread into a greased 9x13-inch pan.
Bake at 400°F for 30-35 minutes until puffed and golden; cool completely.
In a mixing bowl, beat cream cheese, pudding and milk until smooth.
Spread over puff and refrigerate 20 minutes.
Spread Cool Whip.
Refrigerate.
Drizzle with syrup just before serving.
Keep in the fridge.
Most Helpful
Just like a reviewer before me, I too have used this exact recipe for years and EVERYONE raves about it each time as it disappears very fast! Most people think it seems to hard to make, its not!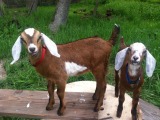 I have been making this for years - it always comes out perfect and everyone loves it
I was just adding this recipe, and I realized it was already posted. It is the best! I often use heavy cream or half and half instead of the milk. I also do not add the layers until just before serving. Thanks for posting.