2 Reviews
I followed Loula's advice to use this crust for Roasted Butternut Squash and Feta Pie and was glad I did. It was delicious! The addition of the wheat flour gave it more of a rustic feel which is what I had hoped for. Thanks for posting, Dreamer in Ontario.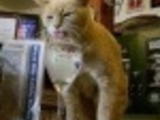 This crust is amazing! It is super easy and quick to make (totally no-fuss!) and tastes sooo good. Its flakey, too! :)
I used this to make a savoury pie: Roasted Butternut Squash and Feta Pie and therefore added some dried herbs to the dough along with the sour cream. That worked out very nicely.
Instead of using oil and butter I only used the butter and added a tbs or so more water, which was perfect.
THANK YOU SO MUCH for sharing this wonderful recipe with us, dreamer! This is my new go-to recipe for pie crust. I cant wait to make it again for a sweet pie. I already have a pumpkin in my pantry.
Made and reviewed for your being VIP during Veggie Swap #38 September 2011.

Eating Well's Pumpkin Pie Crust