Easy Yummy King Prawn Thai Green Curry
Linky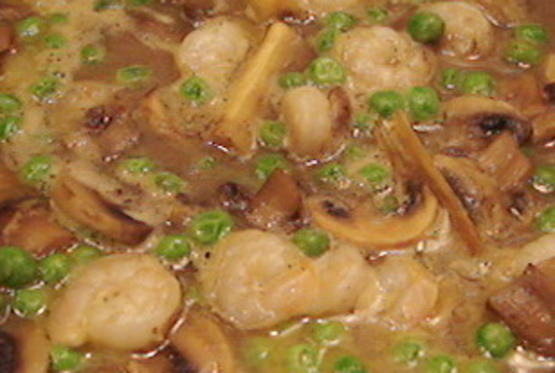 This is an easy recipe with amazing results. I first tried this with fresh chilli, lemongrass and ginger, but the things I list here can be kept as part of your fridge/cupboard stock and therefore this can be made at the drop of a hat, pretty much no prep needed, and tastes just as good. We have this on a weekly basis. The consistency of the sauce will be quite thin, which is fine, do not try to thicken it, it is meant to be that way. I serve this in a bowl, on a plate with the rice to the side, so you can scoop up a forkful of rice then dip and pick up prawns, mushrooms and sauce. I would recommend tasting once you put the stock etc in, if it is too sweet, add more stock, you can tinker with the amount of stock and coconut milk to your taste. The coriander must be fresh, it really makes the dish. Enjoy!

Excellent meal! So fresh tasting. I had to sub some lemon zest because lemongrass was unavailable to me. As Marychef says... the sauce is thin... so serve some aromatic Jasmine sticky rice on the side and dip a spoonful of rice/veggies at a time into the sauce and enjoy. Please don't omit the coriander if at all possible. It lends a wonderful fresh taste to the dish.
Heat the oil in a wok or large frying pan.
Add the ginger, lemongrass, chilli flakes and cook for one minute.
Add the curry paste and stir well, and cook for two minutes.
Add the coconut milk, fish sauce and chicken stock and bring to a boil.
Reduce the heat to a strong simmer and add the mushrooms. Simmer for 8-9 minutes.
Add the prawns. If your prawns are already cooked, then heat through for no more than 2-3 minutes, or they will become tough. If raw prawns are being used, cook until they are completely turned pink and then two minutes more.
Stir in the coriander for the last minute of cooking.
Serve with jasmine rice.