Prep 20 mins
Cook 1 hr 15 mins
A healthy twist on an old favorite.
1 (28 ounce) jar spaghetti sauce
8 uncooked whole wheat lasagna noodles
1 (15 ounce) container low-fat ricotta cheese
2 cups chopped raw vegetables (I suggest squash, brocolli, onion, carrot, cauliflower, spinach etc.)
1 (8 ounce) packagelow fat mozzarella cheese
Directions
Preheat oven to 375 and prepare 9X9 baking dish.
Pour 1/3 jar of sauce into bottom of pan.
Lay 4 lasagna noodles on top of sauce.
Pour 1/3 Sauce on top of noodles.
Cover noodles with the ricotta cheese, vegetables, and 1/2 the mozerella.
Lay 4 remaining noodles on top.
Pour on final 1/3 sauce.
Cover with aluminum foil and bake for 1 hour.
Uncover and Sprinkle with remaining Mozarella Cheese.
Put back in oven uncovered and bake until Cheese is Melted and Browning.
Allow to sit for 5-10 minuted before serving.
Most Helpful
My first ever lasagna! It was very easy. I made it in a 13x 9 dish and added another layer of noodles/veggies/cheese, as I ended up chopping up WAY more veggies (even ended up throwing some out as I couldn't fit them all in)! I used 1 eggplant, 1 zucchini, 2 carrots and onions. As I used a bigger dish and another layer, I used 1-15 oz ricotta and maybe 1/4 of another 15 oz container as well as more mozzarella and sauce than called for. I had to cook covered for about an hour and 20 mins and then uncovered and cooked for an additional 20 minutes. I would suggest adding some seasoning... garlic, basil, italian seasoning, etc.. that would be my only change next time. Thanks for posting.
Wow, this was SO easy! I was kind of nervous about not pre-cooking the lasagna noodles to soften them but this worked like a charm. All the veggies came out tender too. I used cauliflower and carrot for my veggies (adding extra to pack the dish full)) and also added 10oz of frozen spinach to the ricotta cheese. I used Cheddar and Monterey Jack for my grated cheeses. A fantastic quick-prep lasagna. Thanks DelainaB!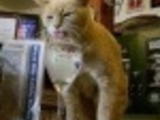 Very good recipe! I added some mushroom sauted in garlic butter to the vegetables and it was tastey. I also added more vegetables than 2 cups. Baked as described and it came out perfectly!