Easy Vegan Cream of Broccoli Soup
Prep 10 mins
Cook 15 mins

From ChooseVeg.com. This sounded quick, easy and delicious! Posting so I don't loose it
Directions
Cut the broccoli into florets and slice about one-fourth of the top of each stem.
Reserve 1 cup of florets.
Put the broccoli, onion, garlic, and broth or water in a large saucepan
Bring to a boil, then reduce to medium heat and cook until the vegetables are tender, about 15 minutes.
Put all the ingredients into a food processor and add the flour.
Process until smooth.
Return the soup to the saucepan; add the remaining ingredients and the florets.
Cook over medium heat until the soup thickens and is heated through.
Season to taste with the salt and pepper and serve.
Reviews
Most Helpful
Fabulous soup, my first ever cooking with soy milk. I had cauliflower in the fridge so I made it a cream of broccoli and cauliflower soup. I used the florets of one head of broccoli (plus the top of the stems) and 1/2 head of cauliflower, turned out yummy!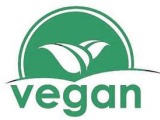 Fantastic soup! I admit that I usually don't make soup until I notice the vegetable drawer needs some attention. But this soup is so good that I'll be buying broccoli just for this recipe. Heck, I might even plant broccoli in the garden hoping for a bumper crop and then needed to freeze gallons of this soup! I used almond milk in place of soy milk, Bragg's for the soy sauce and 2 tsp of dried basil. Was just perfect. Thanks!!