VickyJ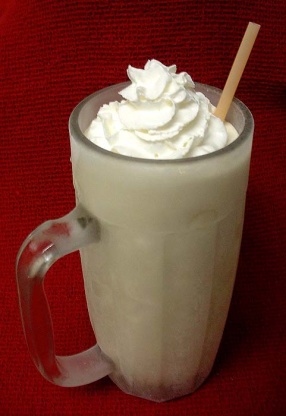 In just three easy steps, you'll have a delicious Vanilla Milkshake!!!

I think it was a pretty good recipe although I thought it was a little too runny and the younger ones of my family thought it tasted "weird" I ended up using cookies and cream ice cream instead that actually didn't taste half bad.I think the sugar would be nicer with a bit more and a cut down on the amount of milk. ((possibly cut down the eggs to just one))
Pour all of the ingredients into a blender.
Blend for 30 seconds, or until it's the way you like it.
Pour into a cup and enjoy.