Easy Turkey Chili Mole from Longmeadow Farm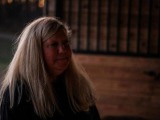 Easy to put together, smells great while cooking. The addition of fresh tomatoes makes this simple recipe a real treat, without the heat element. You can however, add the heat element, as I have included this also as an option. Feel free to add or subtract spices as your taste buds allow. Adapted from, "The Vintner's Table Cookbook".
Directions
Cook turkey in oil in a heavy bottomed saucepan, stirring until crumbly.
Remove turkey from pan, and drain, leaving 1 tablespoon of oil in pan.
Add onion, garlic to pan, and cook 3 minutes until soft.
Add canned tomatoes, fresh tomato (if using), cumin, coriander, chili powder, oregano, and cinnamon stick to this mixture.
Simmer uncovered for 15 minutes.
Add turkey to this mixture, and cook for 30 minutes, letting liquid evaporate, stirring occasionally.
Stir in chocolate, vinegar, and beans. Cook until chocolate is melted and combined well. Add salt, pepper, red pepper, and jalapeno powder to taste, if using. Remove cinnamon stick.
Spoon in to bowls, garnish with cilantro, and sour cream, and cheese.