Easy Tunsian Grilled Chicken
Prep 10 mins
Cook 20 mins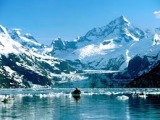 This is an easy grilling recipe. This spicy chicken is full of flavor. From Eating Well magazine. You can grill, broil or use a grill pan on the stovetop for this recipe. I sliced the chicken, after grilling, and served it over a salad.
Directions
Grind coriander seeds, caraway seeds and crushed red pepper in a spice grinder (or mortar and pestle) until finely ground. Transfer to a small bowl and stir in garlic powder and salt.
Coat both sides of chicken with the rub up to 30 minutes before grilling or broiling.
Preheat grill to medium-high.
Grill the chicken, turning once, until an instant-read thermometer inserted into the thickest part registers 165°F, 4 to 8 minutes per side.
Reviews
Most Helpful
Really good chicken. I just sprinkled on the spices, didn't measure, so might have been less than called for. You could definitely still taste the caraway and the red pepper made it quite spicy. I drizzled a teeny bit of good olive oil on these after cooking and it was great on it. Was part of a wonderful meal tonight.

Very flavorful and tasty grilled chicken. I did cut back on the caraway seed and red pepper some and the outcome was just fine for our tastes. Since the recipe calls for boneless, skinless breasts, I would suggest adding a little olive oil to the spices to add some moisture and to prevent the chicken from drying out. Next time, I might try chicken thighs instead. This chicken made for a really nice meal. Made for PRMR, February, 2014.